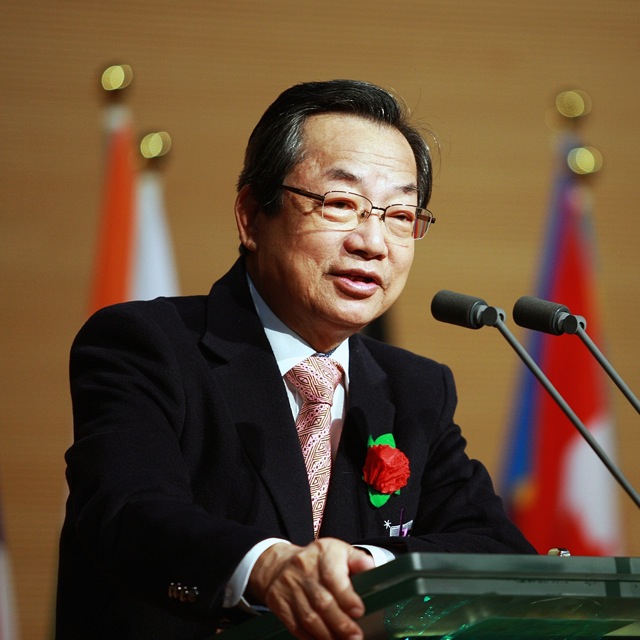 Outline
God
is unique.
He revealed Himself to the world
to make eternal promises for
those who believe in Him (Ac 1:4).
Mankind was created in God's image,
according to His likeness (Ge 1:26).
Out of all creation from the ground, only man
was given the opportunity for eternal life (Ge 2:16-17).
But through disobedience, man's spirit died.
Yet, God sent His Son from His bosom (Jn 1:18)
to the world to become their Savior (Jn 20:30-31).
Jesus Christ is the Word become blood (Jn 1:14).
The truth of God is the Gospel to us (Jn 1:17).
God has blood and in His blood is life (Lv 17:11).
All flesh lives with blood because in it, there is life.
This is a natural revelation
that reveals God's divine nature (Rm 1:20).
The wages of sin is death (Rm 6:23);
yet, the blood has the life that revives from death.
The Holy Spirit bears witness of this truth (Jn 16:13-14).
○We must understand and believe
in the truth by the Spirit.
We must believe in the blood
that the Spirit bears witness of.
We must become believers by obedience to the Spirit.
○Our spirit was not bought with animal's blood.
The blood of Jesus Christ has redeemed us.
Hence, we live through the life in His blood.
○Our faith is a reality. It is a definite experience.
We must receive the grace of Jesus Christ.
※A person of Jesus is a person of the blood of Jesus.
He is born again by the Spirit and blood.
Summary

The Only True God

God is the only true God. Our faith is founded on the knowledge that He is the one and only true God. Our flesh will return to dust once its life is over, but the spirit will later resurrect and live eternally. While many people do not believe in eternal life, Jesus Christ demonstrated that there is eternal life by His own resurrection and ascension. His resurrection is an undeniable truth as it was witnessed by five hundred people at the same time. Luke, who was a doctor, gathered the testimonies of those five hundred or so witnesses and wrote the Gospel of Luke. Then, he made a collection of the works of the people who received the Holy Spirit and became witnesses as Jesus promised before His ascension, and wrote the Book of Acts. Likewise, the eternity we believe in is a well-grounded truth. And the most fundamental truth we must know in order to obtain that eternal life is the uniqueness of God.

There are countless spirits in the world. Yet not one of them has a body nor can shed blood. With God however, He made the Son who was in His bosom from eternity past, to become the Son of Man with flesh to shed blood, and then raised Him to life to enter Heaven. Now He sends to the believers the Holy Spirit from His bosom to testify about Jesus. Thus, God is the only spirit who has blood.

Another reason why He is the only true God is the fact that He is self-existent. Apart from God, every other spirit was created by God. He alone is self-existent and lives from eternity past to eternity.

The Faith We Received From the Only True God

We have received our faith from the only true God. Some people claim to have come to church on their own without being evangelized by anyone. But strictly speaking, there is no one who has come to church on his or her own. Something must have served as an opportunity for any person to set foot in the church. People could have received gospel tracts from someone in the past for instance, or heard the sound of hymns being sung in the church as they were passing by, or were asked by a friend to go to church. Romans 10:14-15 says, "How then shall they call on Him in whom they have not believed? And how shall they believe in Him of whom they have not heard? And how shall they hear without a preacher? And how shall they preach unless they are sent? As it is written: 'How beautiful are the feet of those who preach the gospel of peace, who bring glad tidings of good things!'"

The church is not like the organizations in the world that is formed and run voluntarily by people for a particular goal. In Greek, the word 'church' is ecclesia. This word consists of three meanings: "called," "gathered," and "chosen." God called; people obeyed His calling and gathered; and God chose those who gathered. Therefore, the church must operate according to God's word not by man's interest or emotions.

Some people evangelize zealously saying that it fits well with their personality. But they fall into temptation soon after for some reason and stop evangelizing. This shows that their zeal for evangelism was actually from their own emotions. One does not evangelize because it goes well with his disposition or liking; it is about obeying the Lord's command. Among those that serve in the church, there are some who complain and cease to work for the reason that their opinions are not respected. This is another case which indicates that their service came from their emotions.

Our faith did not originate from man but from the only true God. In other words, when we look up the origin of our faith we come to the only true God. The life we received and even the blessing we have, came from Him. Our obedience to the word as well as our service to the church is all by the only true God.

When a certain woman came with an alabaster jar of perfume and poured it on Jesus' head, He said, "Assuredly, I say to you, wherever this gospel is preached in the whole world, what this woman has done will also be told as a memorial to her" (Matt 26:13). Indeed, what she has done is being preached together with the Gospel today, though two thousand years has passed. Similarly, the saints' dedication and service for the Lord's kingdom will be remembered forever. It does not matter if it is not remembered by people on the earth. Instead, the Lord has warned us that we will have nothing to receive before God if we receive all the praise on the earth (Matt 6:1). What we need to yearn for is the eternal reward from God.

The reason we obey God's word and dedicate for His kingdom is because the only true God has commanded us so. There are people who still ignore God's word despite living a faith life. For instance, although God said to give one tenth of our income to Him they do not obey. Even so, they are confident that they are blessed simply because they are financially comfortable and their business is going well. However, we need to understand that material wealth is completely separate from spiritual success.

Those Who Drank the Lord's Blood

We are Christians who have been born again by God's blood and the Holy Spirit. The reason we gather on the Lord's Day and partake in the Lord's Supper is to remember the fact they we have drunk the blood of the only true God. Whoever has drunk God's blood has God's life, the power of resurrection and the promise of eternal life. We ought to remember this whenever we take the cup. Otherwise, it means nothing to drink of the cup if we do not commemorate this. It is also meaningless to remember it if we do not proclaim it until the Lord's return. If anyone acknowledges that Jesus' blood is in him, the sound of His blood must resonate from him.

It is written in 1 Corinthians 11:24-26, "and when He had given thanks, He broke it and said, 'Take, eat; this is My body which is broken for you; do this in remembrance of Me.' In the same manner He also took the cup after supper, saying, 'This cup is the new covenant in My blood. This do, as often as you drink it, in remembrance of Me.' For as often as you eat this bread and drink this cup, you proclaim the Lord's death till He comes." Because of sin, we were originally bound for Hell. Then, we came to drink the blood of Jesus and His blood banished the sin from us. What we have to do now is to testify about the blood of Jesus that is within us.

First Corinthians 11:27-32 says, "Therefore whoever eats this bread or drinks this cup of the Lord in an unworthy manner will be guilty of the body and blood of the Lord. But let a man examine himself, and so let him eat of the bread and drink of the cup. For he who eats and drinks in an unworthy manner eats and drinks judgment to himself, not discerning the Lord's body. For this reason many are weak and sick among you, and many sleep. For if we would judge ourselves, we would not be judged. But when we are judged, we are chastened by the Lord, that we may not be condemned with the world."

Whoever has drunk the blood of Jesus must proclaim of the grace he received. Otherwise they are guilty of the body and blood of the Lord, and eat and drink their own sin. Among them are many that are weak, sick and dead, for they have been chastened by the Lord for not doing what they ought to as ones who drank Jesus' blood. We have to make a decision, whether to evangelize and live a life of victory, or take the Lord's Supper as a mere religious ceremony and neglect evangelism and thus be chastened by the Lord.

Let us Proclaim the Sound of the Lord's Blood

The church is formed when those who obeyed God's calling, gather together and become chosen by God. However, if the church does not evangelize, how can people hear God's calling and gather? The church cannot be revived if the people who drank of God's blood do not take action; such churches will only see an increase in the number of people who are weak, sick and dying. God is a farmer. The farmer takes care of the branches so that the vine could produce fruit. Yet, if the branch does not bear fruit and withers on its own, he would have to cut down that branch. Then, people will take it can burn it in the fire. In the same way, the Lord's chastening may come upon those who have drunk of Jesus' blood but do not testify of it.

Some say that people reject them no matter how much they evangelize. It is not unusual for the unbelievers in the world to reject the Gospel since they do not realize the value of it. Our duty is to never despair even if they would not listen and continue preaching. Jesus also said, 'I tell you, though he will not get up and give him anything because he is his friend, yet because of his impudence he will rise and give him whatever he needs' (Luke 11:8). Though we are persecuted, insulted and scorned, if we continuously preach and testify again and again, we will certainly reap the fruits one day.

Abel was wrongfully murdered, and yet what God heard was not his fearful cry but the sound of his blood. If the blood of Jesus Christ is within us, the testimony we bear is the sound of His blood. We must not choose to take the path of becoming the weak, the sick and the dead, but be those who proclaim the sound of Jesus' blood. We need to have God hear the sound of Jesus' blood through us.

Once we have decided to proclaim the sound of His blood, we must put into practice right away. God made His people set apart and consecrate the firstborn of both man and animal to Him (Exo 13:2), and bring the firstfruits of the land into His temple (Exo 23:19). We must not delay in fulfilling what God has commanded. Through the story of the five virgins who went to prepare the oil at the last minute and failed to enter the wedding banquet, Jesus stressed the point that there is a set time for us to pursue the good of our spirit.

Whoever has drunk the blood of Christ should become a witness of that blood. Instead of receiving the Lord's judgment, we have to be those who proclaim the sound of His blood who died for us. We should not merely say that we love the Lord but exert ourselves to revive the church, His body.
Semuon's Letter
Since I started to serve God in the summer of 1962, which was the time I was invited to a church as a revivalist, I have been completely ostracized.
It was definitely a persecution rather than simply being excluded by Christian leaders. At that time, the persecution impact was minimal since I was just starting to serve in a ministry as a small-scale leader; however, as the time passed and I became a prominent figure, the persecution also became more brutal. According to others, the reason for such persecution was that I cast out demons. In addition, they did not agree with me when I healed the sick through prayer. Those two were the reasons they wished that I wasn't born on this earth.

I am just an ordinary person. I did not even receive proper education. Yet, I received the grace of the Lord and power according to His word. Thus, wherever I went, many sick people had gathered. Also, people congregated like clouds to be blessed by the word. Because of these things, the persecution became ruthless.

I was persecuted for teaching, "Receive the Holy Spirit" and "Be healed by the power of the Lord Jesus." I was also persecuted because of many people who spoke in tongues and saw visions in my church. Ultimately, the church was branded as heretic even for experiencing great revivals.

Is this the spirit of Koreans or would it be considered as the wicked nature of man? I indeed endured through such tough times. Regardless of the type of meetings, some people even refused to participate if I were to attend. Even during the National Gospel Movement, I was assigned as a church lecturer in one of the churches in the countryside; nonetheless, I was removed from the assigned task soon after. This was because the denomination that I was involved in differed from theirs. They rejected me also because I emphasized much on the universal endowment of power, which made other pastors lose their credibility as leaders.

I patiently endured and endured. According to a president of an anonymous Christian Press, there has never been another person who had received persecution as brutally as Pastor Ki-Dong Kim. At these words, I was reminded of what Jesus said, 'You want to kill Me for the Father has loved Me.' When I did not know Jesus, no one persecuted me. Yet, the persecution became severe after receiving God's grace, power, and mission and calling that passionately burn in my heart.

Though it is difficult to endure such cruel persecutions, how can I stop the works that the Lord has commanded me to accomplish? I have the mission and calling to complete His work until I breathe my last breath in this world. I did not create the power that resides in me. It was given through the hands that spilled the blood, the hands of my Lord. Since I have received the grace of His blood, I cannot reject it. I don't know how many more days are left for me to live in this world, but I will be persecuted to the end. Since I know the truth, I will continue work as the servant of the truth and be persecuted.

Just as the dead came back to life after the corpse clashed against the bones of a prophet that were anointed with power, people who read my writings and hear my sermons will be raised from the dead even if I pass away. I have received such authority from the Lord.

Ki-Dong Kim
Lord's Day Worship Bulletin Column

Credits

Outline translated by Sam Park
Summary translated by Sarah Nam
Letter translated by Jada Shim
Revisions and Interpretations by Sam Park

Chief Editor: Helen Nam
Korean Summary by Ki-Taek Lee
https://www.sungrakberea.org/wp-content/uploads/2014/08/131016_wbc_lyt-0648-Version-3.jpg
640
640
Helen Nam
http://www.sungrakberea.org/wp-content/uploads/2020/10/Sungrak-Church-Website-Logo-5.jpg
Helen Nam
2014-10-06 15:16:21
2020-04-16 11:02:00
2014.10.05_Life is in the Blood