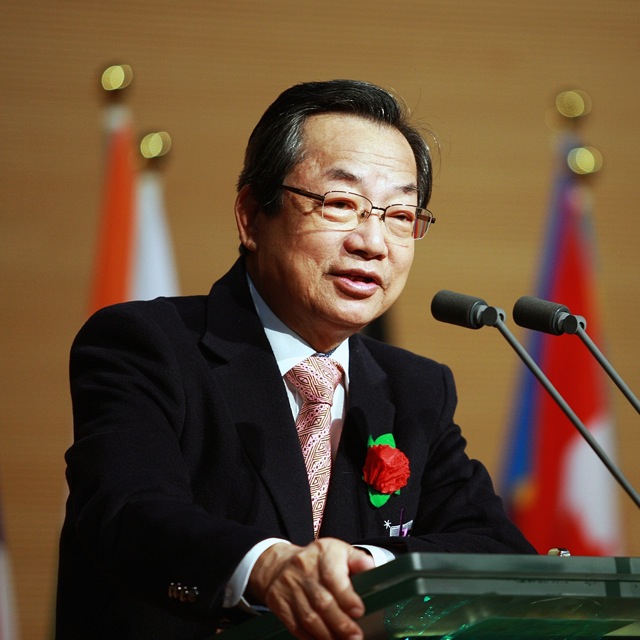 Outline
God
is true.
He spoke of Himself (Jn 1:14), revealed Himself through the Son,
redeemed us through His blood (Jn 3:16), and called us as righteous (Jn 6:53-55).
We believe this and come to God by faith.
Coming to Him like this is true righteousness (Ro 1:16-17).
Do not take the name of God in vain (Ex 20:7).
Faith is obedience (Jas 2:26), and to glorify God.
Man dishonors God with his stinginess.
He distances himself from God with his laziness.
So God is greatly disappointed (Ml 1:13).
Therefore, a life of faith does not disappoint God.
Let us live by faith since the One who sent Jesus has also sent us the Holy Spirit.
○Let us not dishonor God.
Those who have received God's name are His children, called as righteous.
○Let us show our faith. Faith without works is dead, though we claim to have faith.
○Though it might not be apparent,
those who dishonored God have already been rejected.
※Let us draw near to God and shun the Devil.
Let us serve God according to His will.
Summary

Faith and Jesus Christ

God is true. The faith we have is not an abstract idea nor is it a personal conviction. We believe in God because He has revealed Himself to us. God is not someone that man can see with his eyes or hear with his ears. We came to know God because we believe in Jesus Christ whom He sent. 'Jesus' is the name of God, whereas 'Christ' denotes the appointed office of the one who came in the flesh, sent by God. Through Him, we have come to know of God's existence for certain.

The idolaters and mystics depend on something they do not even know. On the contrary, the historical existence of Jesus Christ whom we believe cannot be denied. He was born through the body of a woman and grew up among His relatives. He was baptized and moved by the Holy Spirit, and as He began His ministry, He called His disciples. When the time came, He was publicly sentenced before the people and died on the cross. At that time, the one who handed Him over to be sentenced felt remorseful saying he had betrayed innocent blood and hanged himself. And at the place where Jesus was crucified, were present Jesus' mother with some women and many other people. Some of those people even met Him who had risen. Jesus also appeared to His disciples where they had gathered after His resurrection. He even showed Himself to about five hundred at one time. And many people also witnessed His ascension. The life of Jesus was likewise openly displayed.

What is more, His life was the fulfillment of the prophets' prophecies. It had already been prophesied thousands of years ago that Jesus would be born through the body of a virgin. Everything concerning Jesus including His birth in Bethlehem as a descendant of David was already prophesied about through the words of the Prophets. In other words, Jesus Christ is the Word who became flesh (John 1:14).

Jesus Christ is not someone who suddenly appeared out of nowhere without origin. He had been with God from eternity past. Approximately two thousand years ago, He came into man's history, died on the cross, resurrected and ascended into Heaven, and even now He is at work through the Holy Spirit. When He returns, the universe will end and He will take all the saints into Heaven. Our faith is thus everlasting and connected from start to end as one.

God has credited our faith in Jesus Christ as righteousness and put a seal on it. The fact that we have the precious blood of Jesus within us is proof we have been made righteous. Just as the blood of animals was shed in order to sanctify man's flesh in the Old Testament, our spirits have been made righteous by the blood of Christ (Heb 9:13). We have many flaws because of the attributes and emotions of our flesh. Nevertheless, Christ's blood is able to cover them all.

Some people believe that God will consider them as righteous so long as they live with a clear conscience. But whoever takes his conscience as a measure of righteousness will be condemned in the end and perish. Whether we have obtained life, received blessings, and God hears our prayers, they did not result in us having lived with a clear conscience but because we have been called righteous by God.

Faith and God's Name

God sent the Holy Spirit to those who have been called righteous. The Holy Spirit has indwelled us in Jesus' name (John 14:26). Jesus is the name of God. What is faith? It is to believe in God's name. What is humility? It means to bow one's knees before the name of God (Phil 2:10-11). Whether those in heaven, or on earth, or under the earth, no one can go before God nor bring Him glory, without bowing their knees before the name Jesus.

People despise the name Jesus and yet do not realize how grave that sin is. If anyone breaks the second commandment of the Ten Commandments which says not to worship idols, that sin reaches down to the third and fourth generation. However, the sin of despising God's name will never disappear (Exo 20:4-7). The worst sin of all is taking God's name in vain. As the Lord was on the cross, He promised the criminal crucified next to Him that he would go to Paradise. Even when the woman caught in the act of adultery was brought by the people to be killed, the Lord did not condemn her. The reason people perish is not because they sinned but because they do not believe in the name Jesus. Whoever does not believe in that name will never be held guiltless.

We are those who have received in the name Jesus. John 1:12 says, "But as many as received Him, to them He gave the right to become children of God, to those who believe in His name." God put a seal on those who believe in His only begotten Son. Therefore, we must honor that name and always be humble before that name.

Jesus said, "If you ask anything in My name, I will do it" (John 14:14). However, people misunderstand this verse and think that their prayers will definitely be delivered if they just attach the phrase, "In Jesus' name" at the end of their prayers. However, to ask in Jesus' name does not mean to present all of our demands before God and then just add "in Jesus' name" at the end of it. It means we must kneel down before Jesus' name and ask. Whether they are sinners, the sick, those who seek blessing, or those who have requests, everyone must bow their knees before the name Jesus. For this, God planned all things and also accomplished all tings (Phil 2:6-11).

When Christians worship, they call on the name Jesus and praise that name. They also call on Jesus' name as they pray. But what is more crucial is whether or not they bow their knees before the name Jesus throughout their lives. We can neither see God nor hear Him. Yet, God gave us the name Jesus, and made us receive that name in. Since God has called us righteous, now we must bow our knees before Jesus' name and be at peace with God (Rom 5:1).

We ought to test ourselves whether or not we are humble before Jesus' name. It is written in 2 Corinthians 13:5, "Examine yourselves as to whether you are in the faith. Test yourselves. Do you not know yourselves, that Jesus Christ is in you?—unless indeed you are disqualified." People can act as if they are worshipping God and boast as if they have received blessings. However, if they have not knelt before Jesus' name, they are disqualified.

God reveals Himself to those who honor the name Jesus. On the contrary, God distances Himself from those who despise that name. Faith that is devoid of God's name is meaningless. Whoever believes in God must honor the name of God that is within them, namely, Jesus. By doing so, God will love him, Jesus will love him also and reveal Himself to him (John 14:21).

Thanksgiving for What He Has Given and What He Will Give

When God called the Israelites out into the wilderness, He said to Pharaoh, 'Let My people go, that they may serve Me and hold a feast to Me in the wilderness.' He also told the people, 'Come out to the wilderness and serve Me! There you will serve Me. You will hold a feast to Me.'

When it comes to giving thanks to God, there isn't a separate time set. There are plenty of reasons for thanksgiving in whatever we face in our lives. For some, if a car dashed right in front of them as they were crossing the road, they would say out of anger, "Look at the way he drives!" Yet for others, they give thanks to God for protecting them from being hit by the car. Those who have the desire to serve God find reasons to give thanks even in the most desperate situations. Whether in moments of happiness or hardship, they never fail to give thanks. Even if the flesh that is transient on this earth suffers hardships, the spirit looks onto eternal life and is joyful (Mark 10:29-30).

Likewise, it is not just on one particular occasion that we give thanks to God. However, in holding a feast to God, the Feast of Thanksgiving is one that must be kept by everyone who serves God, starting from the Israelites in the wilderness to Christians of today. And the chance to hold this feast comes only once a year.

What is the meaning of the Feast of Thanksgiving? It is about giving thanks for what God has given, and for what He will give. We came across many hardships and dangers throughout our lives, and yet we did not die of starvation or cold, but continue to live with our families. How thankful! There is a person who, despite not receiving proper schooling, left home at a young age, worked hard through all kinds of hardships by himself, and in the end became successful. Even so, he did not touch his money but offered the majority of it for the construction of the worship sanctuary. Rather than personal gain, he first considered God's name and bowed his knees before it.

Deuteronomy 28:1-5 says, "Now it shall come to pass, if you diligently obey the voice of the Lord your God, to observe carefully all His commandments which I command you today, that the Lord your God will set you high above all nations of the earth. And all these blessings shall come upon you and overtake you, because you obey the voice of the Lord your God: 'Blessed shall you be in the city, and blessed shall you be in the country. Blessed shall be the fruit of your body, the produce of your ground and the increase of your herds, the increase of your cattle and the offspring of your flocks. Blessed shall be your basket and your kneading bowl.'"

God is He who gives blessings. For Ananias and Sapphira, they were doubtful of this even as they were giving offering to God. As soon as Peter said, 'Why have you conceived this thing in your heart? You have not lied to men but to God,' Ananias breathed his last. And Sapphira also fell down after Peter rebuked her saying, 'How is it that you have agreed together to test the Spirit of the Lord?' We must not doubt God but kneel down before the name Jesus. God is He who calls those things which do not exist as though they did and gives life to the dead (Rom 4:17). We must believe in His promise. We must believe in His name. We must not allow His name be mocked.

The Priests Who Serve God's Name

Malachi 1:6 says, "A son honors his father, and a servant his master. If then I am the Father, where is My honor? And if I am a Master, where is My reverence? Says the Lord of hosts to you priests who despise My name. Yet you say, 'In what way have we despised Your name?'" Out of the twelve tribes of Israel, the Levites were the only tribe who could be priests. And it was only the godly among them that became priests. This was a shadow of how those in Christ, out of all the people in the world, will later serve God. It is not just the tribe of Levi but whoever is in Christ is now a priest who serves God (Heb 2:9).

Malachi 1:8-9 says, "'And when you offer the blind as a sacrifice, is it not evil? And when you offer the lame and sick, is it not evil? Offer it then to your governor! Would he be pleased with you? Would he accept you favorably?' Says the Lord of hosts. But now entreat God's favor, that He may be gracious to us. While this is being done by your hands, will He accept you favorably?' Says the Lord of hosts."

We have to believe in Jesus' name and be humble before that name. In order to have not just ourselves but our descendants led to eternal life, we must instruct them into the way of being humble before the name Jesus. We must serve the name of God without ever considering it bothersome or get irritated. We have to fight against sin to the point of shedding our blood just like the Lord who shed His blood to save us (Heb 12:4).

We must become first-class saints. On the day of the Lord's return, we should take part in the first resurrection, receive a crown as royal priests and reign as kings together with the Lord. We need to be those who judge the angels, not be judged by them (1 Cor 6:3). We should be the ones that judge the unrepentant, rather than be judged by the Ninevites (Luke 11:32). Only those who bow their knees before God's name will be able to obtain such authority.
Semuon's Letter
Among Christians, they continually say phrases that are improper.
For example, many Christians frequently say, "This person has good faith." So they say things like, "Mr. so-and-so's faith is good. Deacon so-and-so's faith is good." However, the Bible does not record not even once that one's faith is 'good or bad.' The word 'good' is an adjective, and thus, it cannot sufficiently describe 'faith' or even replace the word.

The Lord used words such as, 'Do you have faith? If you do…,' 'O you of little faith,' 'because you do not have faith,' and 'because you do not believe.' Faith cannot be defined as 'good or bad.' The correct way of saying is 'You either have or don't have faith.' Those who believe will receive salvation whereas those who do not believe will not be saved. People speak as though believers with good faith can only be saved whereas believers with bad faith cannot receive salvation. This is not properly said. If this continues, then it can bring a misunderstanding such as 'Because I have a good faith, I can have my prayers answered. But others do not have good faith, so their prayers are not heard by God.'

God does not speak such things. He says, 'If you believe, then you will live. Do you believe? Nothing is impossible for those who believe.' It's either positive or negative concerning faith. Hence, a person with faith does not fear whereas a person without faith possesses fear only. A person with faith obeys whereas a person without faith is full of doubt, resulting in disobedience. This also means that if you have faith, then you will bear good fruits. If you do not have faith, then you will bear bad fruits.

After realizing the truth, I used to ask myself simple questions. 'Do I really have faith or not?' When I didn't have faith, nothing really returned to me. However, when I had faith, I used to receive God's gift according to how much I worked with everything I had. If I have faith, I can even walk on water. If I do not have faith, then I would obviously fall into water. A person with faith loves the Lord more whereas a person without faith loves the Lord less. This can be clearly seen in our lives.

Ah! What can I do? When I do not have faith, I cannot draw near to the Lord. It seems like I only draw near to Him when I have faith. I have already passed 70 years of age, and I could feel that my Lord will soon wave His hands, calling me to Him. So I shall do everything by faith. I shall speak, live, and even serve in the church by faith only. I shall not do anything that would bring disadvantage to my spirit.

Lord! I sincerely give you thanks for not only saving a sinner like me, but also sending me the Holy Spirit and allowing me to go to God through the Holy Spirit. Because I have faith, I will always rejoice.

Ki-Dong Kim
Lord's Day Worship Bulletin Column

Credits

Outline translated by Sam Park
Summary translated by Sarah Nam
Letter translated by Jada Shim
Revisions and Interpretations by Sam Park

Chief Editor: Helen Nam
Korean Summary by Ki-Taek Lee
https://www.sungrakberea.org/wp-content/uploads/2014/08/131016_wbc_lyt-0648-Version-3.jpg
640
640
Helen Nam
http://www.sungrakberea.org/wp-content/uploads/2020/10/Sungrak-Church-Website-Logo-5.jpg
Helen Nam
2014-11-09 02:31:34
2020-04-16 11:01:59
2014.11.09_To Sanctify the Name of God